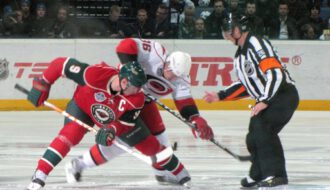 Looking to win more of your NHL hockey bets? Start following an expert handicapper below to ride the hot hand in the short-term or keep an eye out for overall leaders in the long-term.
Every week during the rest of the 2019 NHL hockey season (starting now), we list the best NHL handicappers by overall current season, last 7 and 30 days.
Listed below are the top 5 ranked profit leaders up until Wednesday, February 27, 2019.
Click on a handicapper's name to visit their page for a list of available picks, predictions, season packages and more records.
Overall NHL Season
Last 7 Days
Last 30 Days
For more NHL hockey profit leaders and in all sports, visit the main handicapper leaderboards section.