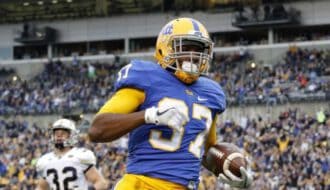 College football Week 11 ACC matchup between the North Carolina Tar Heels and Pittsburgh Panthers at Heinz Field in Pittsburgh, PA.
Game time is 7:30 PM eastern time and will be televised on ESPN.
Below is current odds and all available best bets for Thursday night's NCAAF showdown released by our expert football handicappers.
Premium Picks
View all available college football best bets released by our experts every week during the 2021-22 season.