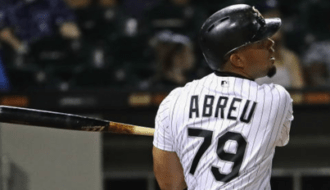 17 games with 2 doubleheaders on the MLB betting card for today. A few games worth a look on the big card and some possible bets.
View 5 expert MLB picks and predictions with analysis for Saturday, September 5, 2020 released by our baseball betting experts below.
Visit any of the handicappers to view their top rated selections, best bets, documented records and more.
Be sure to check out fully documented MLB handicappers to see who's been profiting for the week, month and entire season.

Rob Vinciletti
Chicago White Sox @ Kansas City Royals
Game Time
Saturday, Sep 5, 2020, 7:05 PM ET
Current Odds
White Sox -220, O/U 9½ @
Betonline
Chicago fits a late season road favorite system that is 55-15. The Sox are quietly on a 14-1 run as a road favorite. They have Giolito going and they have won 7 of his last 8 road starts.
KC has Bubic going and KC has lost all 6 of his starts. The Royals are 1-7 of late vs. Chicago.
Look for the Sox to take another tonight.
For the MLB Free Play. Go with Chicago on the run line.

Brandon Lee
Washington Nationals @ Atlanta Braves
Game Time
Saturday, Sep 5, 2020, 7:10 PM ET
Current Odds
Braves -258, O/U 9½ @
5Dimes
I actually think we are getting a bit of a steal here with Atlanta at -130 on the -1.5 run line. These two teams just played a double-header on Friday and I just have to think the Nationals are running on fumes right now.
Washington has been on the road since 8/28 without a day off (Atlanta had Thursday off). Nationals are also much more likely to have to go to their bullpen early in this one.
Washington will be sending out Erick Fedde, who has a 6.38 ERA and 1.418 WHIP in 4 starts. Fedde is only averaging 4 2/3 innings per start and in his only career start vs Atlanta he allowed 9 runs in 3 2/3 innings.
The Braves will turn to Max Fried, who has been better than expected so far in 2020. Fried is 6-0 with a 1.60 ERA and 1.00 WHIP in 8 starts. Atlanta has outscored their opponents 46-12 (+34) in those 8 starts.
Give me the Braves -1.5 (-130)!

Jack Jones
Milwaukee Brewers @ Cleveland Indians
Game Time
Saturday, Sep 5, 2020, 7:10 PM ET
Current Odds
Indians -113, O/U 7½ @
5Dimes
The Cleveland Indians (23-15) are showing great value today as short home favorites over the Milwaukee Brewers.
This is a Cleveland team that is in an intense battle with the White Sox and Twins for 1st place in the AL Central right now with a lot to play for.
Getting Aaron Civale at this price is certainly a nice proposition. Civale is 3-4 with a 3.72 ERA and 1.109 WHIP in seven starts this season. He has 43 K's against only 6 walks in 46 innings and is averaging 6.6 innings per start.
Brandon Woodruff has been distracted with the recent birth of his daughter on Monday. The Pirates tagged him for four runs and two homers in five innings of a 1-5 loss for the Brewers as -265 favorites on August 30th in his last outing.
The Indians are 50-19 in their last 69 vs. a team with a losing record. Cleveland is 63-28 in its last 91 games as a favorite.
Bet the Indians Saturday.

Rocky Atkinson
New York Yankees @ Baltimore Orioles
Game Time
Saturday, Sep 5, 2020, 7:35 PM ET
Current Odds
Yankees -235, O/U 9 @ Pinnacle
Play On: NY Yankees -1.5 -140 (Cole/Akin) Listed
The New York Yankees take on the Baltimore Orioles in Saturday night MLB action. NY Yankees are 20-16 SU overall this year while Baltimore comes in with a 16-20 SU overall record on the season.
Gerrit Cole is 4-2 with a 3.91 ERA overall this year. Cole is 1-0 with a 2.29 ERA in his 3 career starts vs Baltimore and his team is 3-0 in those starts.
Yankees are allowing only 3.9 runs per game on the road this year and 3.8 runs per game at night this season. Baltimore is allowing 5.8 runs per game at home this year and 5.7 runs per game at night this season.
NY Yankees are 20-2 when playing at Baltimore the past 3 years. Baltimore is 2-11 this year when playing against a team with a winning record.
We'll recommend a small play on the NY Yankees on the run line tonight!
Thanks and good luck, Rocky

Mike Lundin
Texas Rangers @ Seattle Mariners
Game Time
Saturday, Sep 5, 2020, 9:10 PM ET
Current Odds
Mariners -133, O/U 8½ @
5Dimes
The Texas Rangers have lost three in a row and 15 of their last 18. I still think we're getting good value on the Rangers in this matchup as right-hander Kyle Gibson (1-4, 6.16 ERA) owns decent career numbers against the Mariners.
Seattle left-hander Justus Sheffield (2-3, 4.75 ERA) held Texas to one run on six hits in six innings last month, but the Mariners' bullpen with its ugly 6.36 ERA is too unreliable to warrant this kind of price.
Free pick on Texas Rangers.
View all available free MLB picks and MLB expert picks for Saturday and daily throughout the 2020 baseball season.