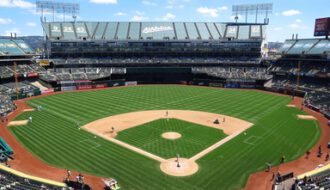 18 games including 3 doubleheaders scheduled for tonight's MLB betting card. Plenty of wagering options and possible bets that are definitely worth a look.
View 5 expert MLB picks and predictions with analysis for Friday, September 25, 2020 released by our baseball betting experts below.
Visit any of the handicappers to view their top rated selections, best bets, documented records and more.
Be sure to check out documented MLB handicappers to see who's been the most profitable over the last 7 days, 30 days and entire baseball season.

Dave Price
Baltimore Orioles @ Toronto Blue Jays
Game Time
Friday, Sep 25, 2020, 6:37 PM ET
Current Odds
Blue Jays -176, O/U 9½ @ Pinnacle
The Toronto Blue Jays have won 4 of their last 5 while scoring 8.8 RPG in their 4 victories. Look for them too pour it on Baltimore early and often in this one Friday.
The Blue Jays have the edge on the rubber today with Taijuan Walker. He is 4-3 with a 2.86 ERA in 10 starts this year, 3-1 with a 2.28 ERA in 5 home starts, and 1-1 with a 1.54 ERA in his last 3 starts.
Walker is 2-1 with a 3.33 ERA in 5 lifetime starts against Baltimore as well.
Jorge Lopez sports a 7.71 ERA in his 2 road starts this year. Lopez is 0-1 with an 8.67 ERA and 1.71 WHIP in 2 lifetime starts against the Blue Jays.
Take Toronto on the Run Line.

Rocky Atkinson
Philadelpia Phillies @ Tampa Bay Rays
Game Time
Friday, Sep 25, 2020, 6:40 PM ET
The Philadelphia Phillies travel to Tampa Bay to take on the Rays on Friday night.
Philadelphia is 28-29 SU overall this year while Tampa Bay comes in with a 37-20 SU overall record on the season.
Vincent Valasquz is 0-1 with an 8.30 ERA on the road this year.
Philadelphia is allowing 5.5 runs per game on the road this year and 5.5 runs per game in inter-league play this season.
Tampa Bay is allowing only 3.9 runs per game overall this year, 3.8 runs per game at home this season, 2.7 runs per game past 7 games overall, 3.8 runs per game in domes, 3.6 runs per game at night and 3.8 runs per game in inter-league play this year.
Philadelphia is 1-6 this year on the road when the total is 8 to 8 1/2. Tampa Bay is 8-1 this year when playing with a day off.
We'll recommend a small play on Tampa Bay tonight!
Thanks and good luck, Rocky

Mike Lundin
Boston Red Sox @ Atlanta Braves
Game Time
Friday, Sep 25, 2020, 7:10 PM ET
Current Odds
Braves -150, O/U 10½ @ 5Dimes
This looks like a good spot to back the Atlanta Braves as a home favorite over the Boston Red Sox.
The Braves may have the division locked down, but motivation still shouldn't be an issue as they're still in a dog-fight with San Diego for the 2nd seed in the National League.
The Red Sox had won three straight before taking a 13-1 beating by Baltimore on Thursday. They remain dead last in the division and right-hander Chris Mazza (1-2, 5.40 ERA) gave up four runs (two earned) on five hits in four frames of an 8-0 loss to the Yankees his last start.
The Braves counter with right-hander Kyle Wright (2-4, 5.74 ERA) who has won his last two starts and didn't give up an earned run in 6 1/3 innings of a 7-0 win over the Mets last time out.
Atlanta's relievers are among the best in baseball with a 3.32 ERA while Boston's have been among the worst with a 5.92 ERA.
The Braves had won four straight before taking a 4-2 loss to Miami on Thursday. They are 5-0 in their last 5 games following a loss and 10-1 in their last 11 interleague home games vs. a right-handed starter.
Free pick on Atlanta Braves.

Brandon Lee
Houston Astros @ Texas Rangers
Game Time
Friday, Sep 25, 2020, 8:05 PM ET
I got no problem laying the big juice with the Astros in Friday's game. Houston took the series opener 12-4 on Thursday. Their magic number to make the playoffs is 1 (need one more win or a single loss by the Angels to qualify).
Given the Angels are facing the Dodgers, you might think the Astros could lose out and still make it. With all that's went on with the Astros/Dodgers. If you are Houston, do you really think the Dodgers are going to try to win to help them get in. I think there's a big incentive to clinch tonight.
I think if the Rangers would have won the series opener they might have find some incentive to play spoiler, but I just don't see it. Texas just has a miserable time scoring and they are going to be up against Jose Urquidy.
In his last 3 starts, Urquidy has a 2.37 ERA and 0.842 WHIP. He's also faced Texas twice in his career and has allowed just 2 runs on 5 hits with 16 strikeouts in 14 innings (7 innings each start).
Give me the Astros -175!

Jack Jones
Seattle Mariners @ Oakland A's
Game Time
Friday, Sep 25, 2020, 9:40 PM ET
Jack's Free Pick Friday: Oakland A's -1.5 (+100)
The Oakland A's have a big advantage on the mound today behind Chris Bassitt, who is 5-2 with a 2.57 ERA and 1.214 WHIP in 10 starts this season. He is 2-1 with a 0.89 ERA and 1.088 WHIP in five home starts, and 3-0 with a 0.46 ERA in his last three outings.
Yusei Kikuchi is 2-4 with a 5.93 ERA and 1.317 WHIP in eight starts this season for the Mariners. He has been at his worst on the road, going 1-1 with a 7.36 ERA and 1.568 WHIP in three starts away from home.
Oakland is 14-3 in home games vs. division opponents this season, winning by 1.9 runs per game. Seattle is 2-21 vs. an AL starting pitcher with an ERA of 3.40 or better over the last two seasons, losing by a whopping 4.0 runs per game.
Bet the A's on the Run Line Friday.
View all available free MLB picks and MLB expert picks for Friday and daily throughout the 2020 baseball season.